JUST TAKING PICTURES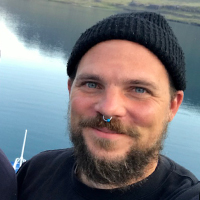 Hi, my name is Boris Niehaus (aka. JUST).
I am a Berlin based Artist, Blogger and Photojournalist.
I studied Photography in 2003/04 in Edinburgh Scotland.
Member of the german and international Federation of Journalists (DJV & IFJ) since 2008.
INSTAGRAM YOUTUBE FACEBOOK
Mail: bo.niehaus@gmail.com
Agency: RUBYIMAGES
EXHIBITIONS
2007 Backjumps the Live Issue (Berlin)
2008 & 2009 Urban Affairs, Berlin (
Info
)
2009 (Solo) ATM-Gallery, Berlin (
Info
)
2009 30Works, Cologne (
Info
)
2010 Inoperable, Vienna (
Info
)
2010 EVOL & JUST (Month of Photography), Berlin (
Info
)
2011 Hallenkunst, Chemnitz (
Info
)
2013 Letters from Aleppo, Stattbad Wedding Berlin (
Info
)
2013 Looking for Freedom, Budapest (
Info
)
2014 CONSSPACE, Berlin (
Info
)
2014 COLLECTION | Gallery Group Show, Berlin (
Info
)
And others – 2015, 2016, 2017, 2018, 2019
CLIENTS / PROJECTS
ARTE
JUEDISCHE GEMEINDE / BERLIN
ARTOTALE University of Lueneburg
TURMKUNST
REINKING PROJEKTE
BERLIN FESTIVAL 2011 & 2012
ZEITKLANG
Backjumps / Kunstraum Kreuzberg
BWA Wroclaw-Galleries of Contemporary Art
TAZ
PUBLICATONS
Magazines, Newspapers (Print & Web) (Selection):
Huffinton Post UK, VICE, Focus-Online, New York Times, Cicero (Cover), ART Magazine, ZEIT-Online, Zitty, TIP, Spiegel Online, Tagesspiegel, NRZ, Rugged, Modart, Backspin, TAZ, PRINZ, Missy Magazine, Berliner Zeitung, Mondial, Streetwear Today, Ehrensenf, Unclesallys, Linux Magazine, TRUST, VNA, HATE Magazine, PROUD-Magazine, BVG-Magazine, 030, Marx21, DesignWeek, Tages-Anzeiger, derFreitag, Greatest Berlin, Amateur-Magazine, Siegessäule, ANIMALNEWYORK, Rolling Stone.de, Prager Frühling, Plastic Bomb, RAP.de, the Guardian, BR Bayerischer Rundfunk, The INDEPENDENT, INTERNAZIONALE (spain) …
Books, Catalogues (Selection):
Backspin the Live Issue #3 (FHTF), Call it what you like / Rik Reinking (KunstCentret Silkeborg Bad), Streetart in Berlin (Jaron Verlag), Urban Art aus der Sammlung Reinking (Hatje Cantz Verlag), Part of Rebellion Part 2 (Publikat), Mural Art 1 & 2 (Publikat), Beyond Architecture (Gestalten Verlag), MODART BOOK 1 (Gingko Press), INGRAFIKA, TURMKUNST (Jaron Verlag), THE ART OF REBELLION 3 (Publikat), URBAN INTERVENTIONS (Gestalten Verlag), GRAFF WARS (Kontur Publishing), OUT OF STH (BWA WROCLAW), Vergesst Auschwitz! (Albrecht Knaus Verlag), Berlin Graffiti Reloaded (Jaaron Verlag), VELO (Gestalten Verlag).